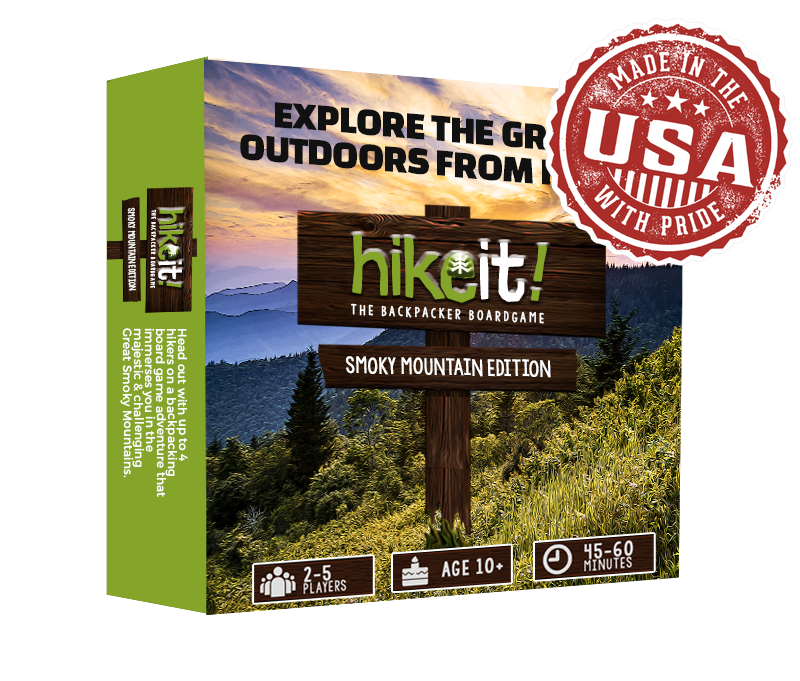 HikeIt! Board Game
The board game that lets you plan your own outdoor adventure, overcome obstacles, and visit magnificent vistas.
4 players for this edition, but can purchase our "player extension" that gives you up to 6 players.  Recommended for ages 10+.  Takes about an hour to play a game, depending on the number of players.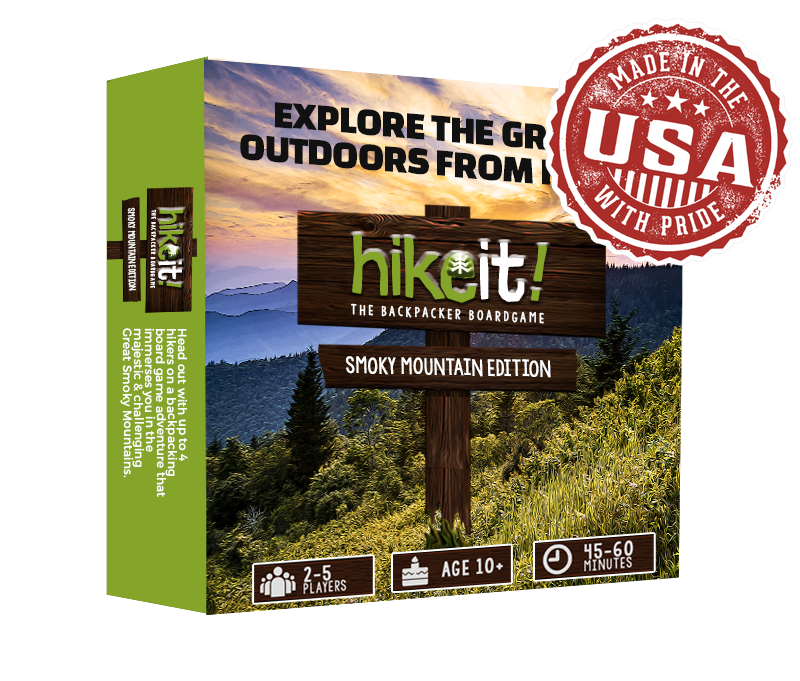 HikeIt! Board Game – Player Expansion Pack
The official add-on to the base game that allows you to add 2 additional players.  The perfect item for folks with a larger gaming circle or family.
The pack includes extra hiker pieces, scenic markers, gear packs, and gear cards.