The Backpacking
Board Game
Hike an epic adventure in the beautiful & challenging Great Smoky Mountains.
PLAN & ADAPT YOUR
OWN HIKE
Make a plan, pack your pack, choose your route, plan for weather, avoid bears & see amazing sites.
PACK & MAINTAIN
YOUR GEAR
Gear is what keeps you alive. Carry enough to handle challenges, but not too much to slow you down.
ADAPT & OVERCOME
CHALLENGES
Every trip begins with a solid plan - but just like real life, you'd better be prepared to adapt and overcome weather & unexpected events.
TEST YOUR
SKILLS & KNOWLEDGE
Knowing how to survive will keep you going in the backwoods. Do it right and you can move forward; get it wrong and it may cause problems.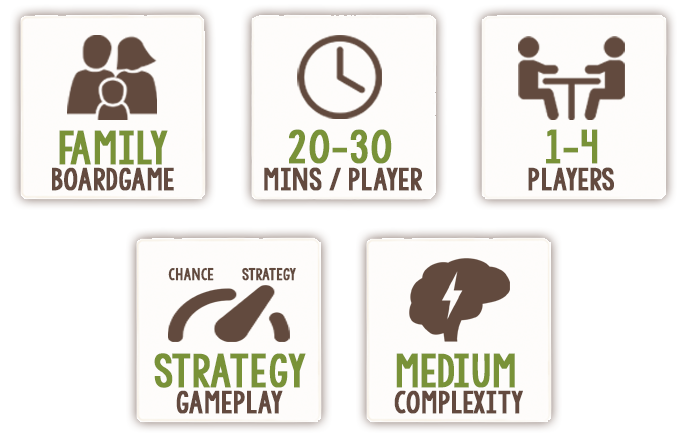 Experience the thrills & challenges of backpacking through the Smoky Mountains as you compete with other hikers to gain the most experience.
Hike your own hike! You choose your gear. You plan your route. You build your outdoor skills. You adapt and overcome challenges or face the consequences.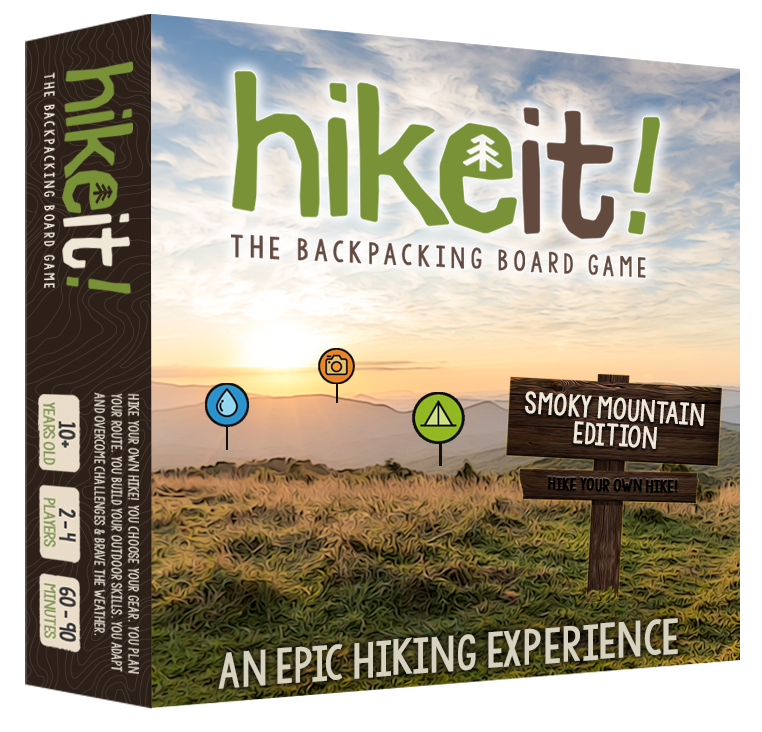 LAUNCHING ON KICKSTARTER JUNE 2021!
We are relaunching HIKE IT! on Kickstarter early next year.  Follow us on Facebook to stay updated on our progress and news.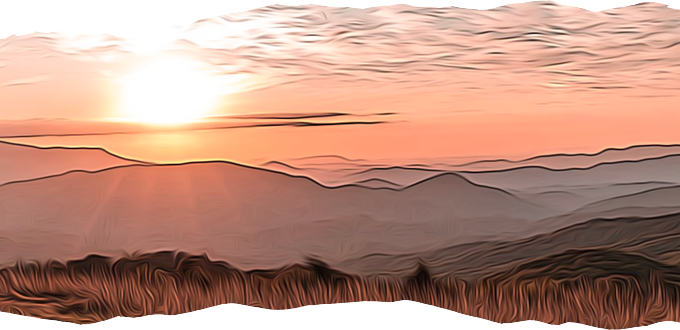 ACQUIRE EXPERIENCES
Your hiker goal is to complete your hike with more experiences than your fellow hikers.
Experience points are gained by building your outdoor skills, managing your gear correctly, overcoming obstacles, but most importantly by visiting as many of the scenic spots in the Smoky Mountains as you can.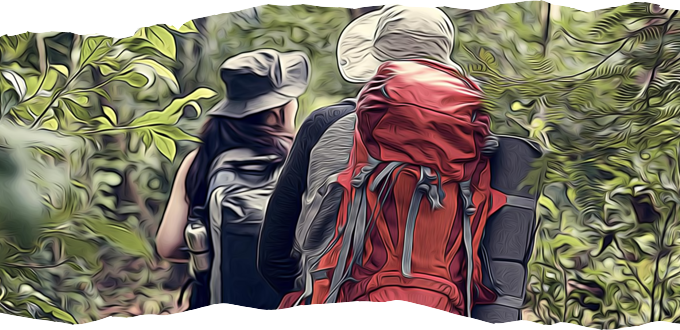 HIKE YOUR OWN HIKE
Hike It! is a dynamic board game that has no set path or way out. Your route is up to you, based on your way points, pace, gear, weather, and your sense of direction.
No two hikes are ever the same, every decision you make will either bring you closer to success, or a potential nightmare in the woods.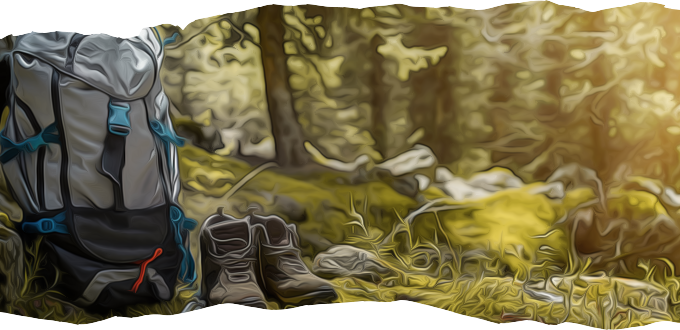 MANAGE YOUR GEAR
You are in charge of your own gear – it is what allows you to overcome any challenge that you might encounter along your hike so be sure your backpack is properly stocked – but know that the more gear you carry, the slower you move.
Missing certain gear items in the face of challenges will cause you problems.
The trails offer many camps and water sources to resupply your gear, be sure to visit them regularly throughout your trip.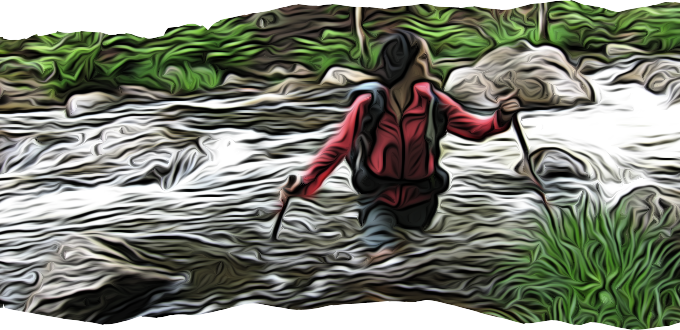 ADAPT & OVERCOME
Every trip begins with a solid plan, but be prepared to adapt and overcome.
Events, obstacles & challenges will force you to change your route or use your specific gear to find solutions to problems. Hiking is a balance of moving & problem solving.
Many of the challenges you will face on your hike may have more than one solution available, it's up to you to make sure you are prepared to take advantage of these opportunities.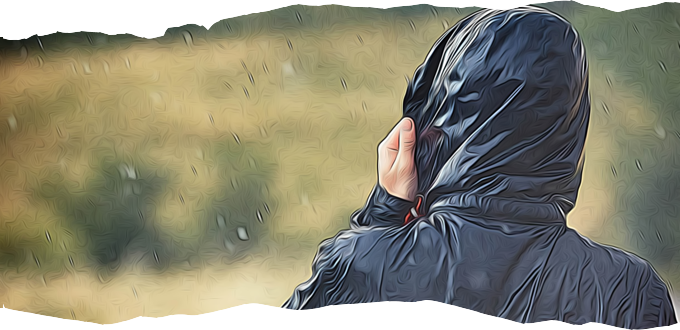 PLAN FOR WEATHER
The weather will affect how you hike, what you pack, and possibly how fast you can move.
You will have insight into a weather forecast at all times, so you can either stock up on supplies for bad weather or press your luck and brave it with what you have.
The weather can change from a beautiful sunny day to severe thunderstorms in an instant – it's up to you how you pack for these conditions.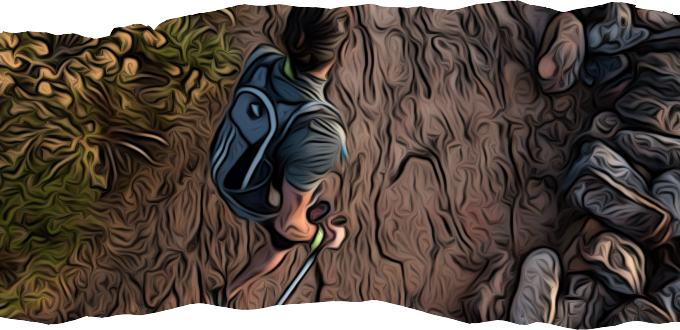 WATCH YOUR PACE
Finish too fast and you miss out on some amazing – and valuable – scenic spots. Move too slow and you may end up suffering from a lack of resources to complete your trek.
Know that you are working against other hikers vying to claim the same scenic spots, so you must plan your route accordingly.
A well-balanced route that combines efficiency, points, and gear management is the ideal way to plan your hike.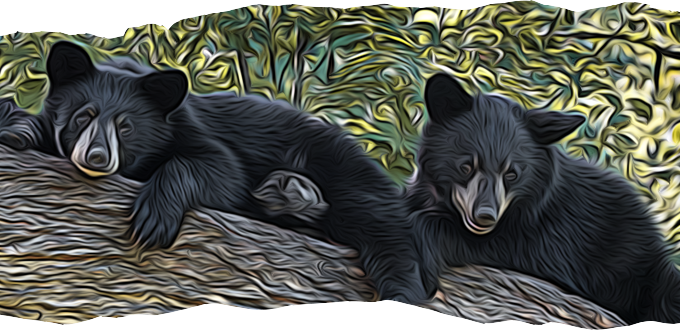 BUILD YOUR SKILLS
Can you tell the difference between bear and dog tracks? Can you identify the best tree for firewood? Can you tie a secure knot to hang a bear bag? If so, these outdoor skills will help you gain experience points.
These skills will also help you maneuver around the 3 aggressive bears roaming throughout the park that must be avoided at all costs.
AVOID NOOB MISTAKES
Noobs are newbies or novices. They are people who don't know what they are doing and make a lot of mistakes.
When you do not have the proper gear to overcome weather or events, you are penalized with Noob cards.
Want to win the game? Don't be a Noob!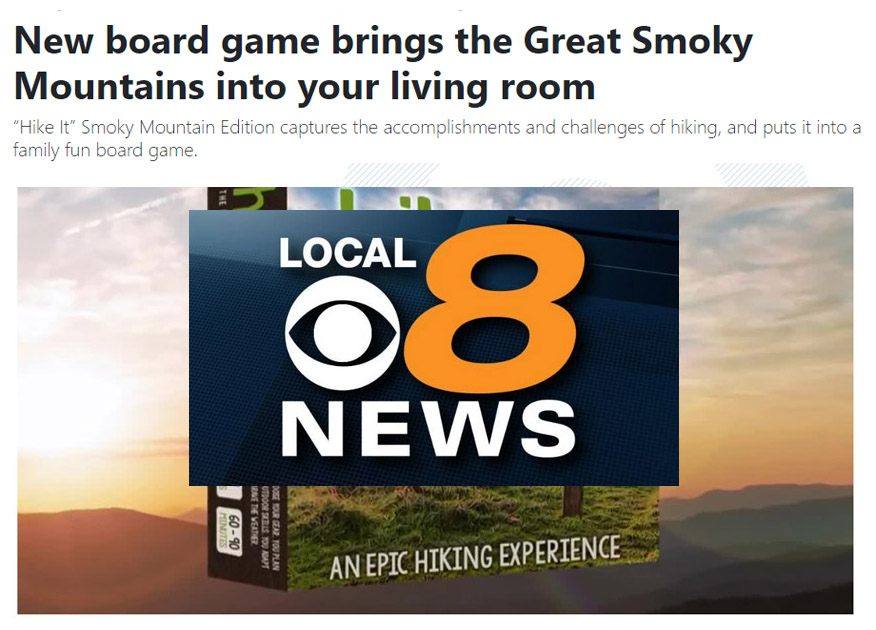 WLVT News 8 Knoxville
"I moved to Tennessee, Knoxville, right after high school. Fell in love with the Smokies, fell in love with the Vols, and fell in love with Krystals," T.J. Swing said.
Now he lives in Ohio. But T.J. Swing still backpacks in East Tennessee at least twice a year, just not in the winter.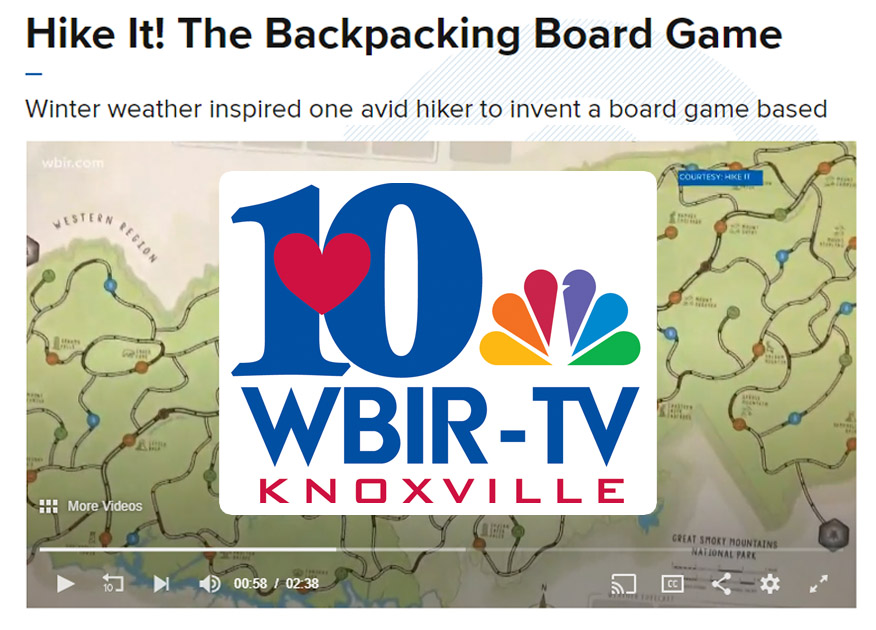 WBIR News 10 Knoxville
New board game brings the Great Smoky Mountains into your living room
"Hike It" Smoky Mountain Edition captures the accomplishments and challenges of hiking, and puts it into a family fun board game.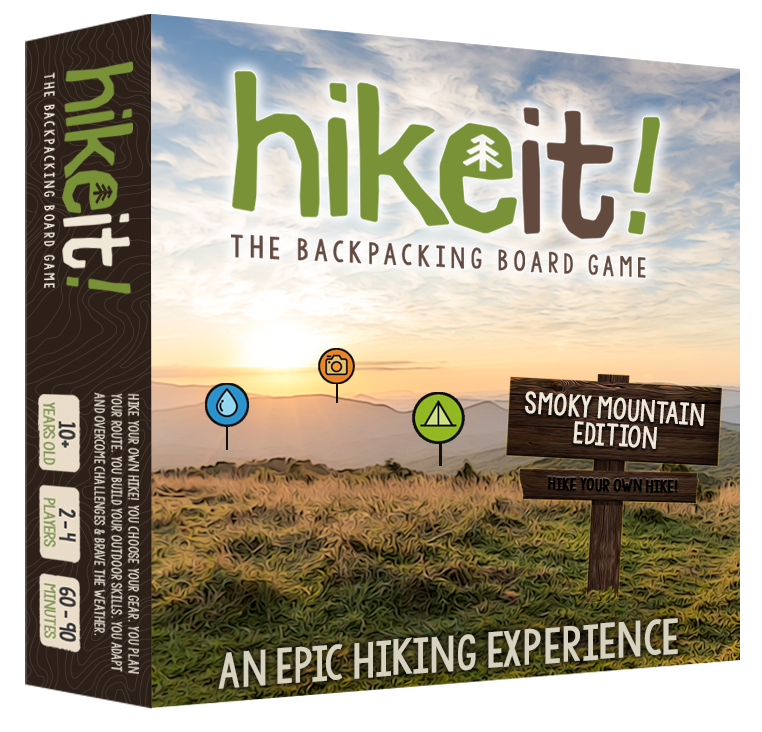 LAUNCHING ON KICKSTARTER JUNE 2021!
We are relaunching HIKE IT! on Kickstarter early next year.  Follow us on Facebook to stay updated on our progress and news.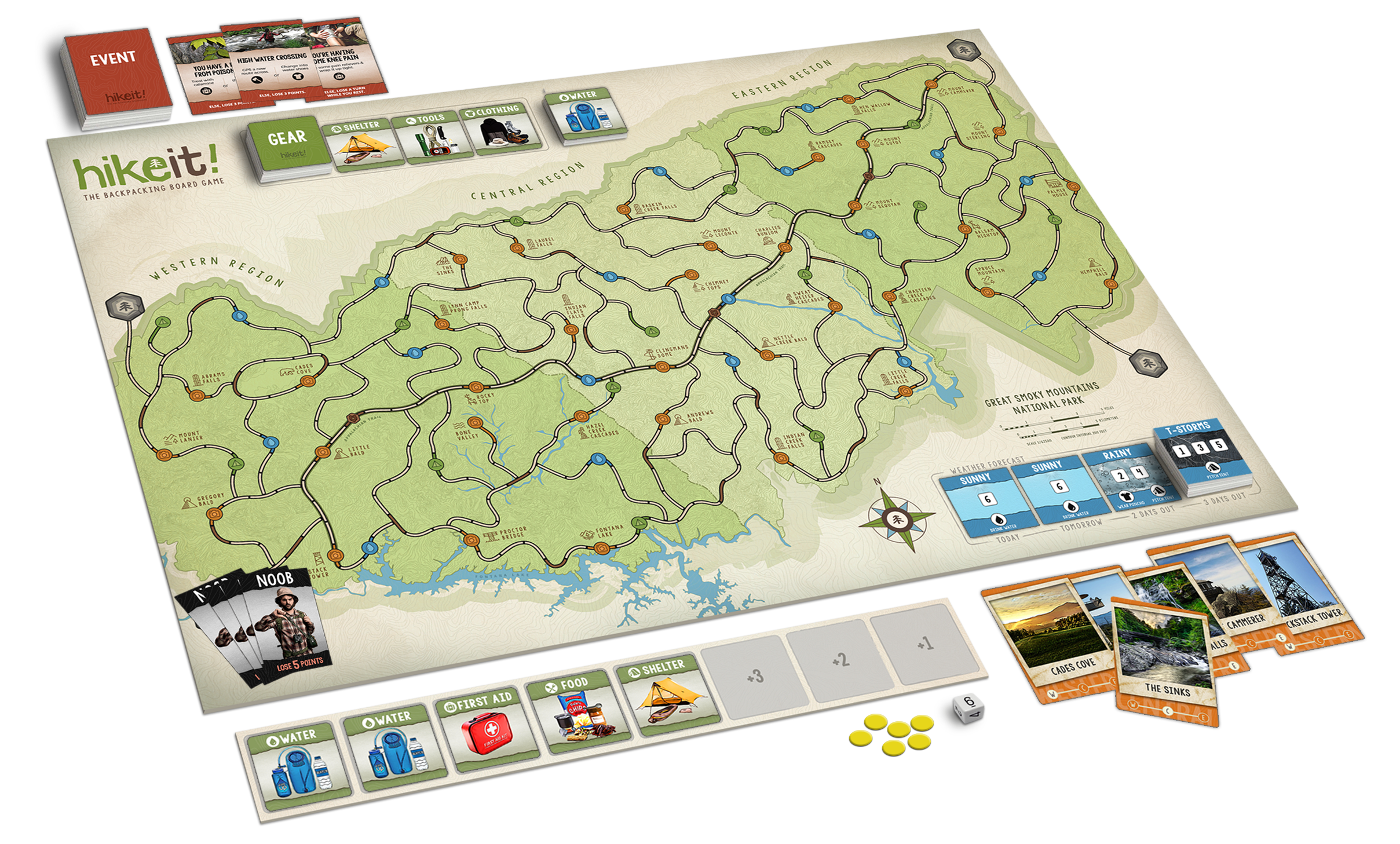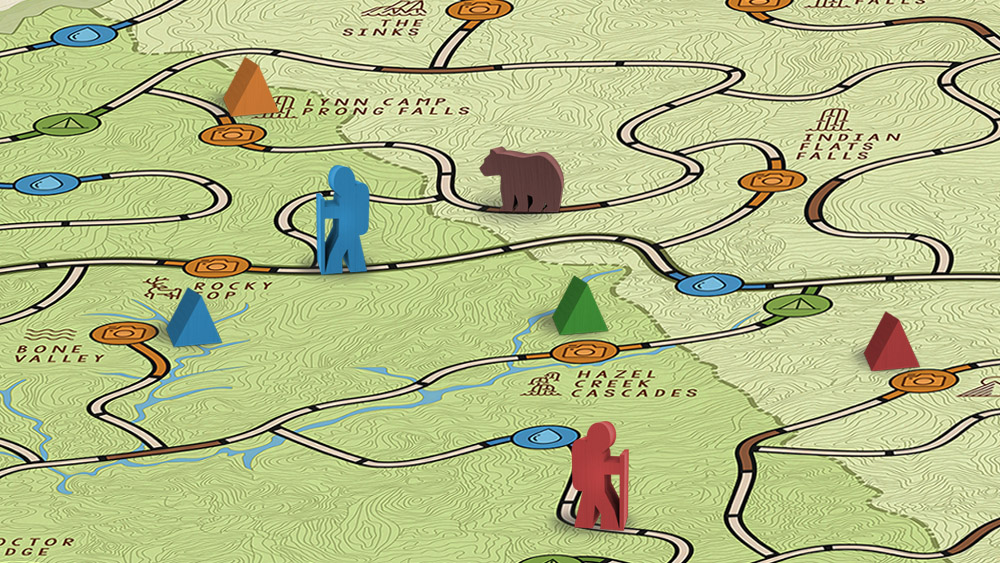 THE GAME BOARD
The Smoky Mountain Hike It! game board is a massive 30″ x 20″ 6-panel board that folds to 10″ x 10″.  It is a 1/62,500 scale replication of the Smoky Mountains with actual trails, scenic spots, and landmarks that exist in the Park.  Most of the camps and water sources are very near to actual locations as well.
The board design was created by the master designer, Jerad Raines.  His creation is a pure work of art.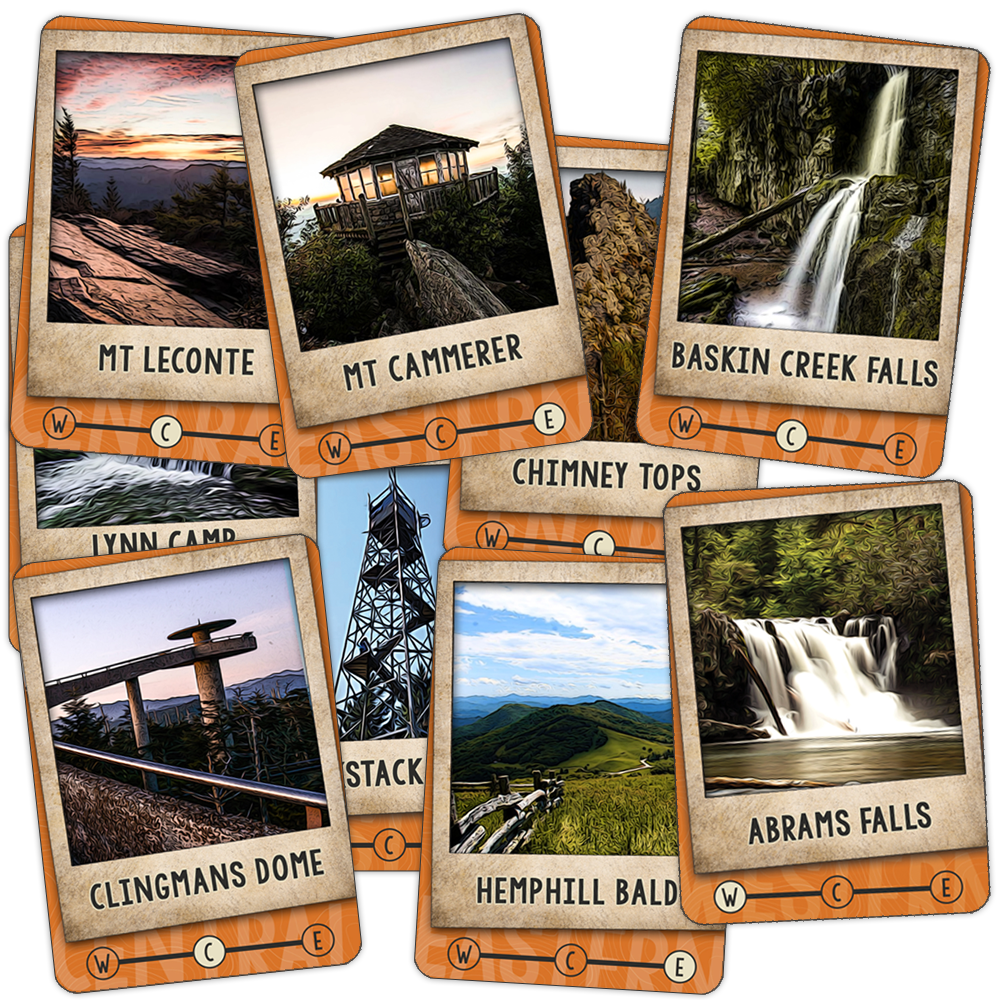 SCENIC CARDS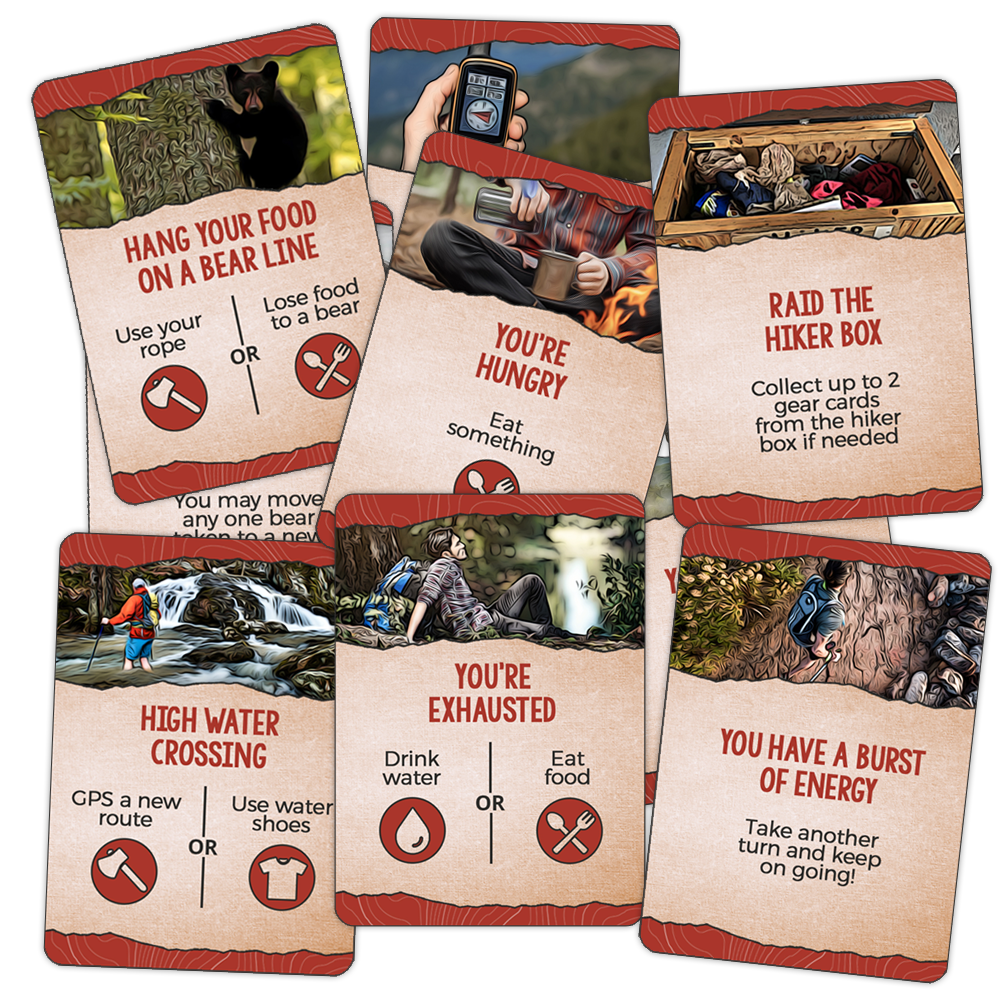 EVENT CARDS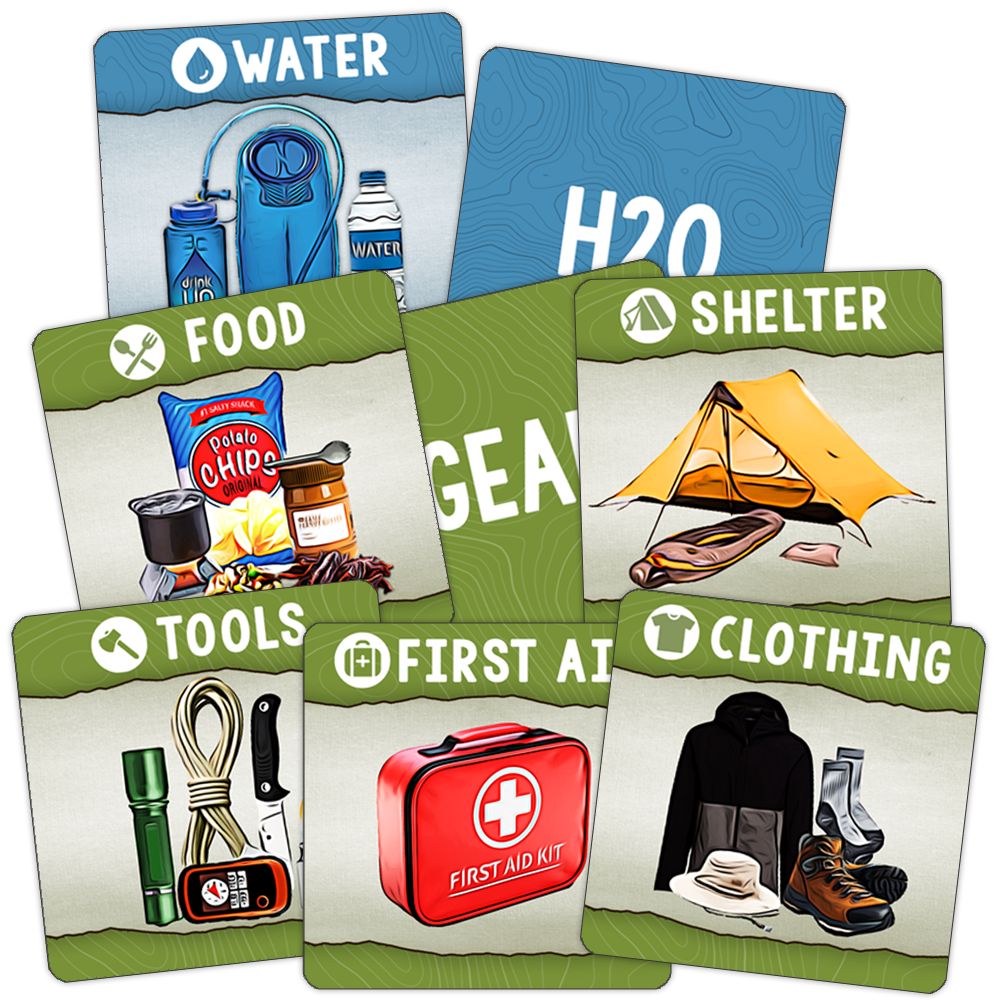 GEAR CARDS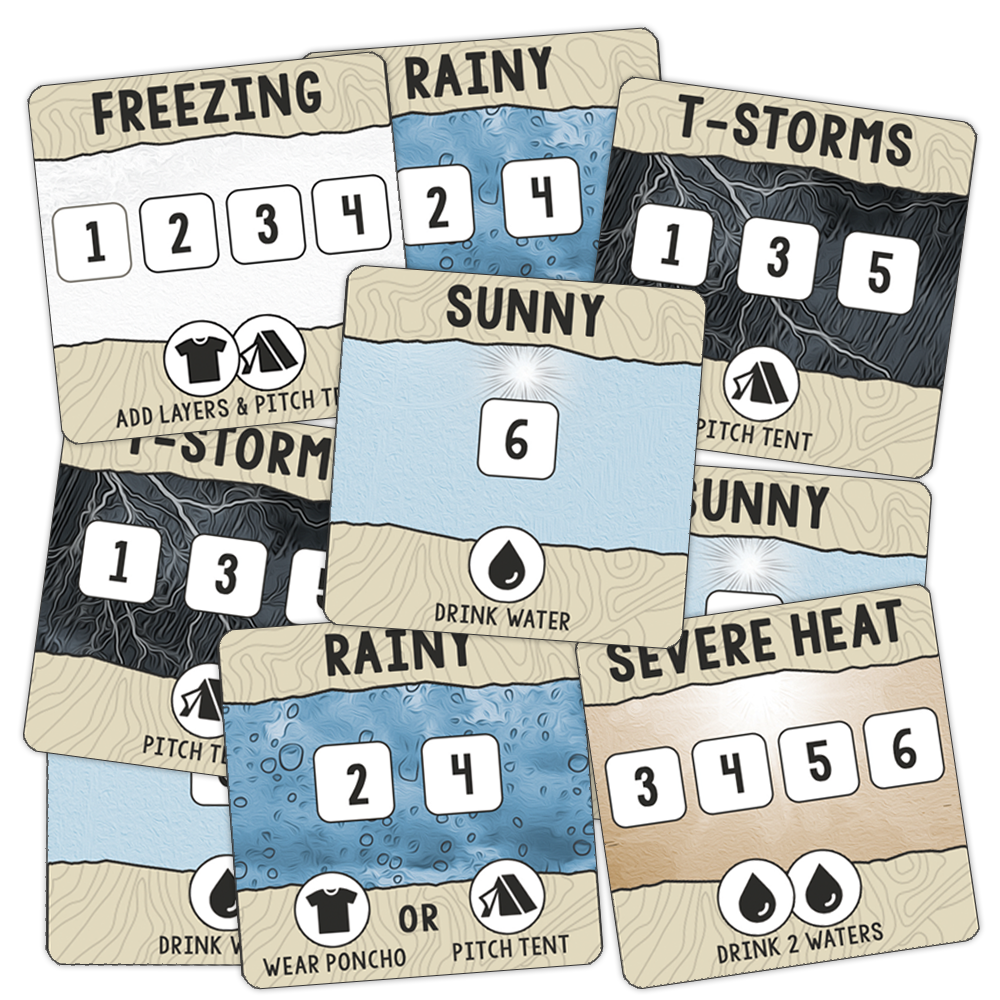 WEATHER CARDS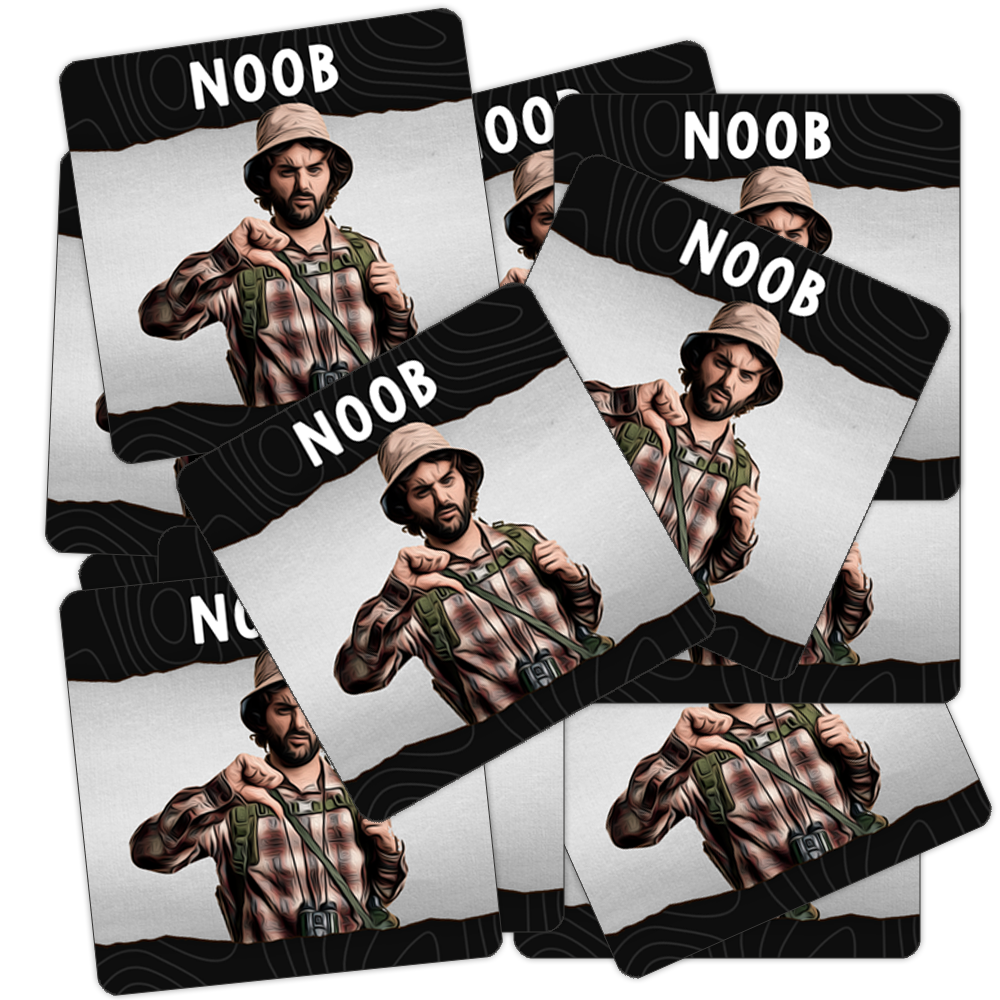 NOOB CARDS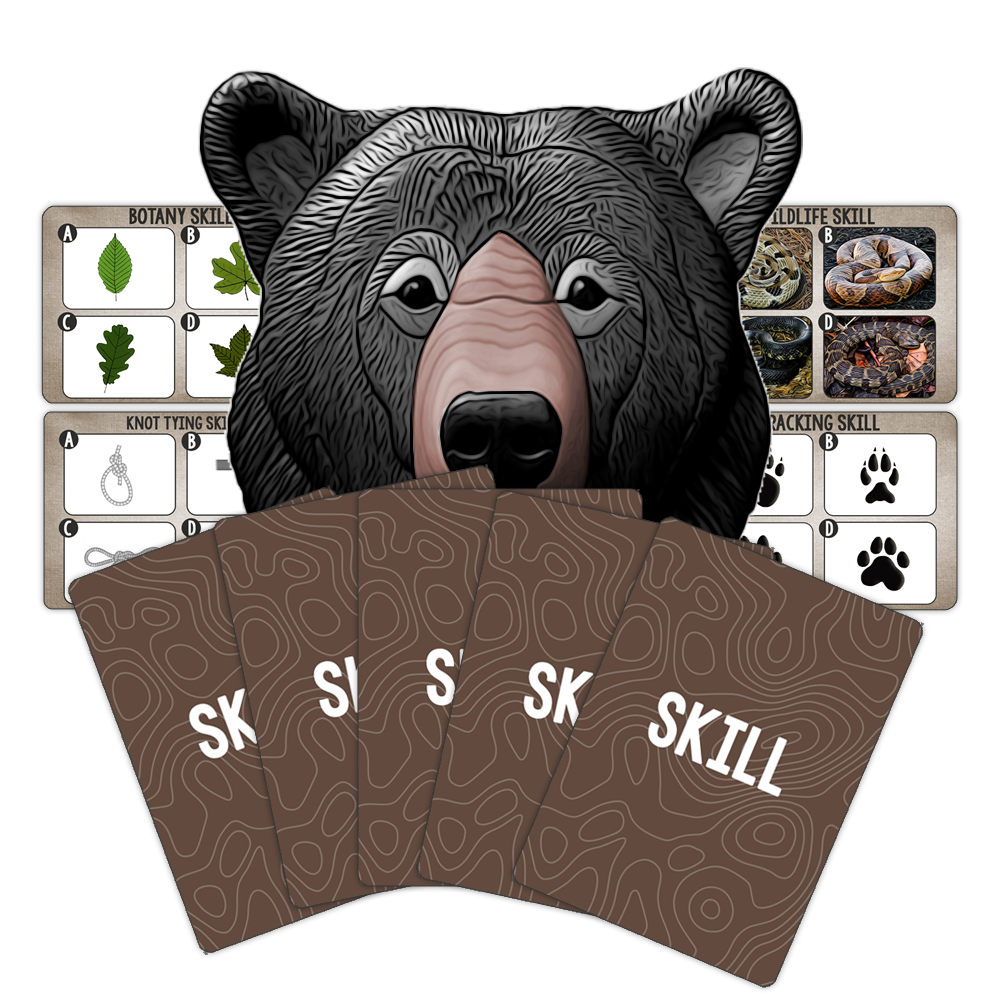 SKILL CARDS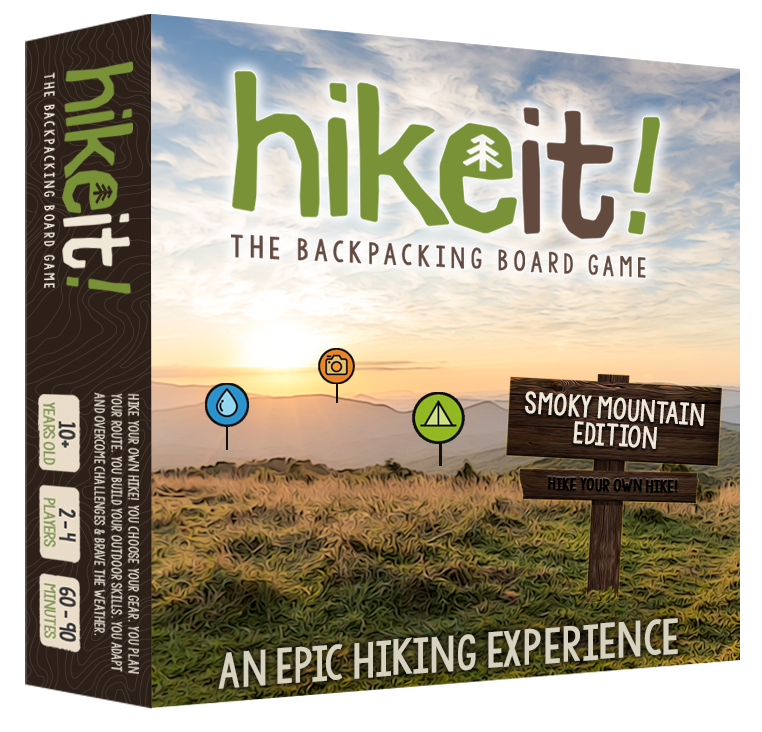 LAUNCHING ON KICKSTARTER JUNE 2021!
We are relaunching HIKE IT! on Kickstarter early next year.  Follow us on Facebook to stay updated on our progress and news.