Game Specifications
Hike It! is a heavily themed, mid-weight, strategy-based tabletop board game that offers solo, competitive, and team options.  Every game is unique because YOU determine your route, you pack your own gear, and you decide how much you want to push your luck to brave the elements and mother nature.
Are you ready for an adventure?
You will be backpacking deep into the Great Smoky Mountains with just your pack and your wits.  The game will have you competing for experiences, scenic spots, skills, camps & gear – while overcoming challenges like injuries, dehydration, exhaustion, bad weather & bears.
Hike your hike by choosing & maintaining your gear, planning & adapting your route, and building your skill sets in order to make it back to your trailhead safely.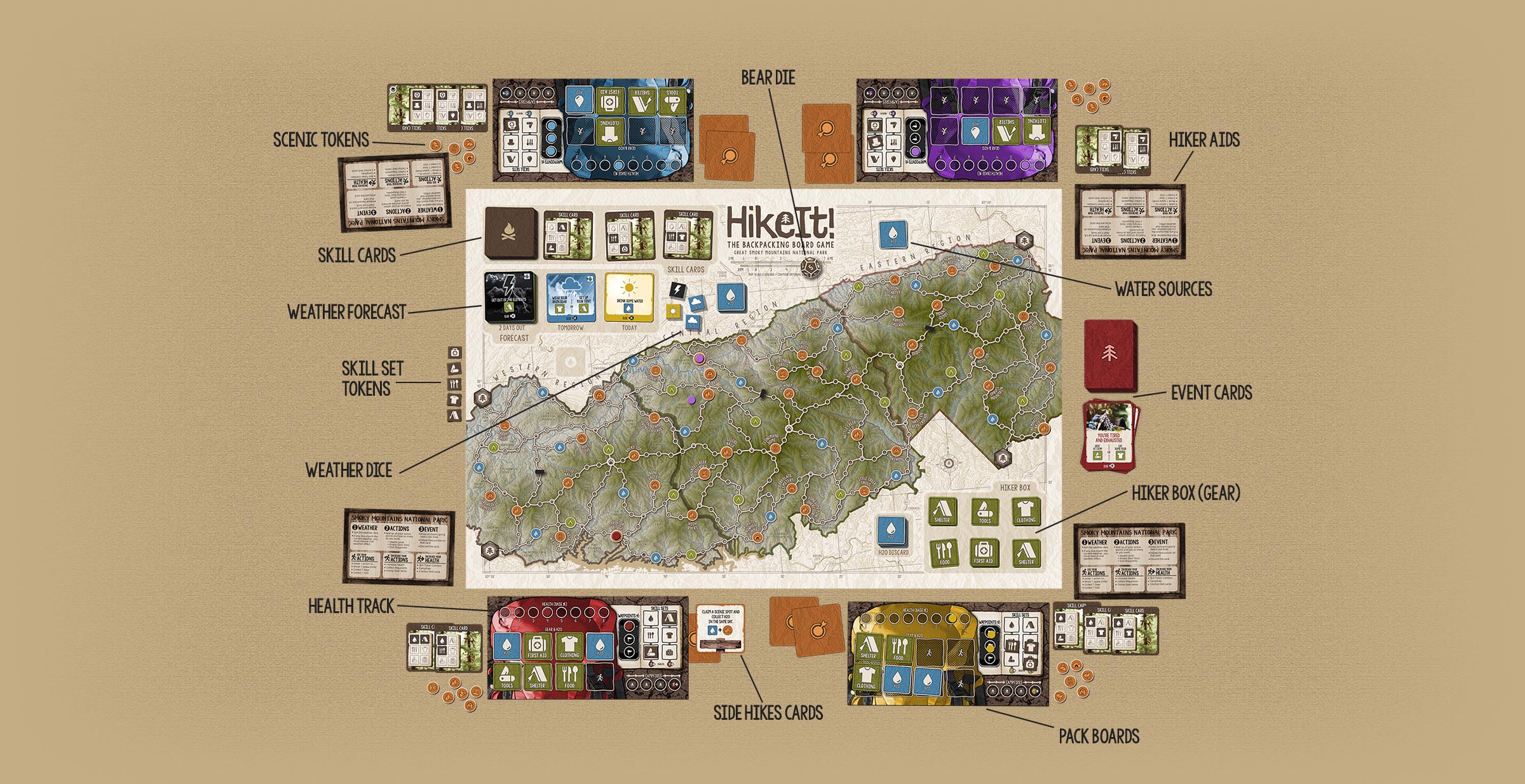 Launching August 16th on Kickstarter
Hike It! will not be published straight to retail for purchase, but will rather be crowdfunded.  Crowdfunding is basically a way for a customer to "preorder" a product before it is made to help fund the expense of manufacturing upfront.  And since Kickstarter is the world's largest and most trusted crowdfunding platform – we have chosen them for our launch vehicle.
Summer 2022 is when the Kickstarter campaign will launch and you will have about a 21-day window to preorder your copy.  The game is expected to be completed and delivered around spring of 2023.
| Convention | 2022 Date | Status |
| --- | --- | --- |
| Lexicon (Lexington, KY) | Apr 1-2 | Visitor |
| Buckeye Game Fest (Columbus, OH) | Apr 7-10 | Visitor |
| Geekway to the West (St Louis, MO) | May 12-15 | Visitor |
| Origins (Columbus, OH) | June 8-12 | Vendor |
| Gen Con (Indianapolis, IN) | Aug 4-7 | Vendor |
Be sure to visit Kickstarter and check the box to get notified when the game launches.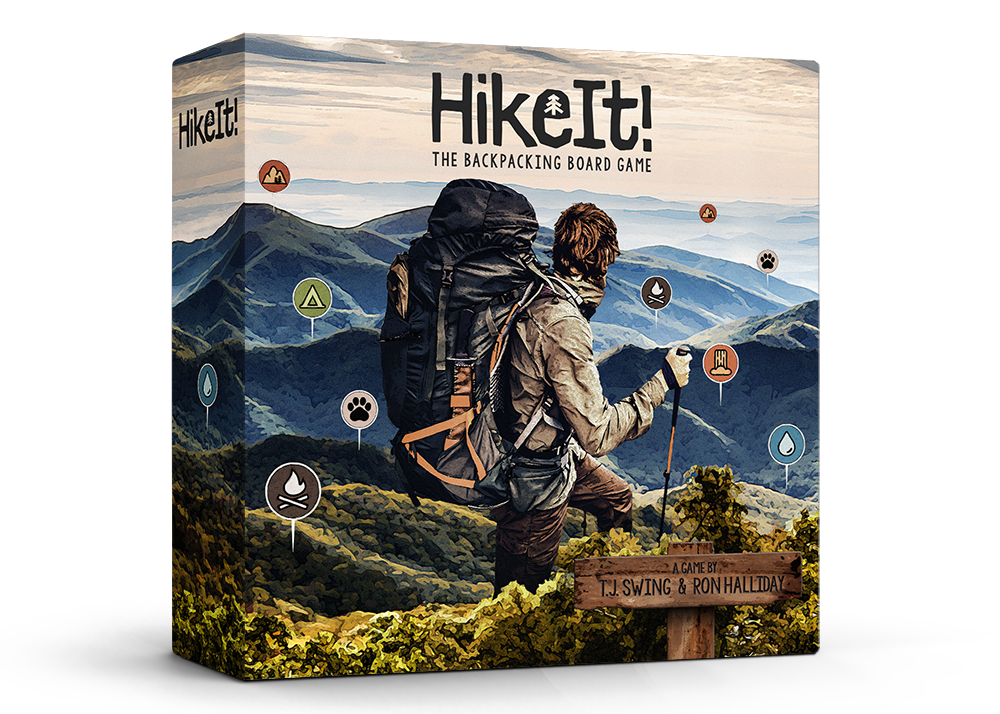 The Kickstarter campaign will last about 21 days, so be sure to get notified on day 1.  The Kickstarter version will be significantly better than any potential retail version, so don't miss out.