What was the reason for creating this game?
TJ Swing
2022-04-03T18:12:06+00:00
My name is TJ Swing, I live in Ohio, am an avid hiker and a board game enthusiast.  I went on my first hike/backpack trip back in 2014 ago in the Great Smoky Mountains, and was hooked ever since.  Over the past decade I have backpacked in 8 different states including Ohio, Kentucky, Tennessee, West Virginia, Virginia, Indiana, and Pennsylvania. Bottom line, I love hiking and think about it more than a person should.
The problem was when I wasn't hiking, there wasn't really a way to capture that feeling of being out in the wild, overcoming challenges, and getting that sense of accomplishment.  I tried a few of the other hiking or backpacking themed games out there, and as good of a game as they may be, they really didn't capture the true essence of a multi-day hiking trip.  I'm talking about the grind, the grit, the fear, the excitement, the stress, and the shear joy of completing a challenging hike.
So 4 years ago I began playing around with the idea of making my own, and here we are.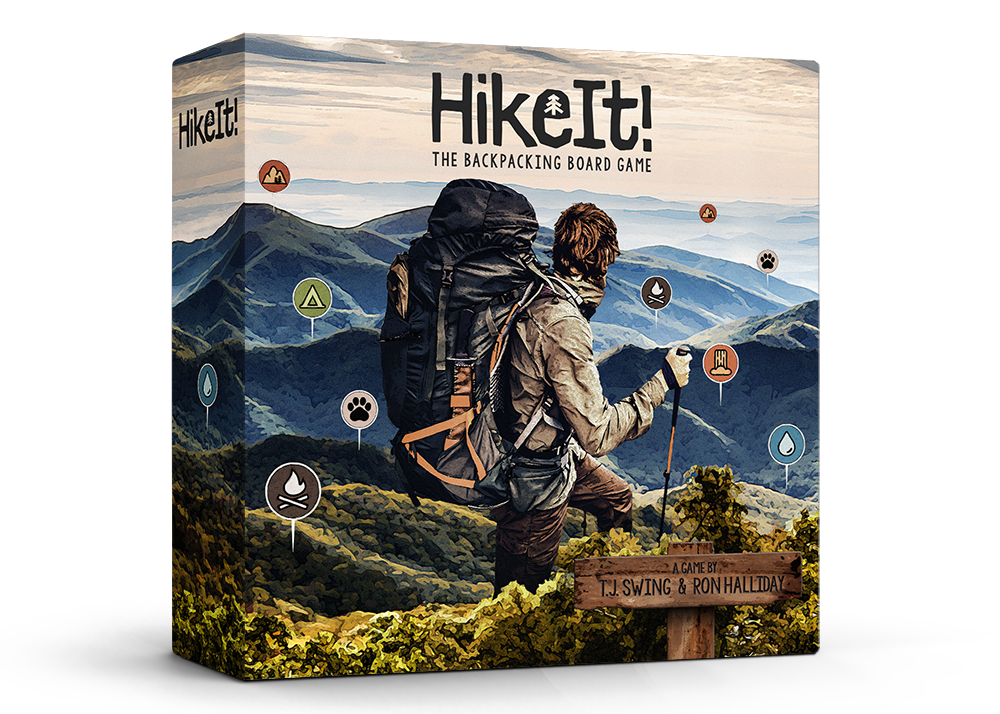 Launching this October on Kickstarter
Hike It! will not be published straight to retail for purchase, but will rather be crowdfunded.  Crowdfunding is basically a way for a customer to "preorder" a product before it is made to help fund the expense of manufacturing upfront.  And since Kickstarter is the world's largest and most trusted crowdfunding platform – we have chosen them for our launch vehicle.
Fall 2022 is when the Kickstarter campaign will launch and you will have about a 21-day window to preorder your copy.  The game is expected to be completed and delivered around spring of 2023.