New Backpacking Board Game Let's You Hike the Smoky Mountains from your Home
HIKE IT! is a board game that lets you plan your own outdoor adventure, overcome obstacles, and visit magnificent vistas. Be sure to plan your trip properly because the events you will face on your hike will challenge you along the way.
The Smoky Mountains version puts you in the real Tennessee / North Carolina Appalachian environment with true trail names, actual shelter and camp locations, and authentic scenic venues like Clingman's Dome, Charlies Bunion, Cades Cove, and Ramsey Cascades.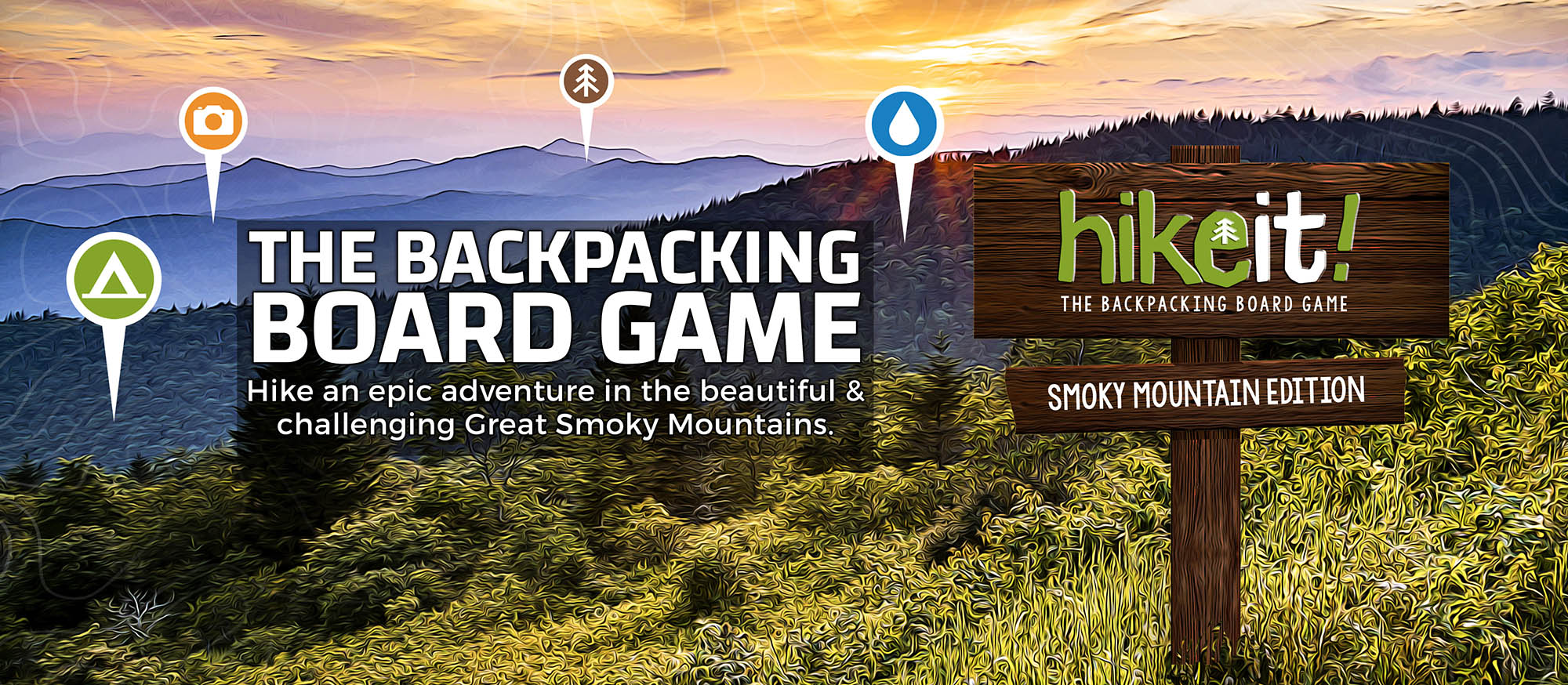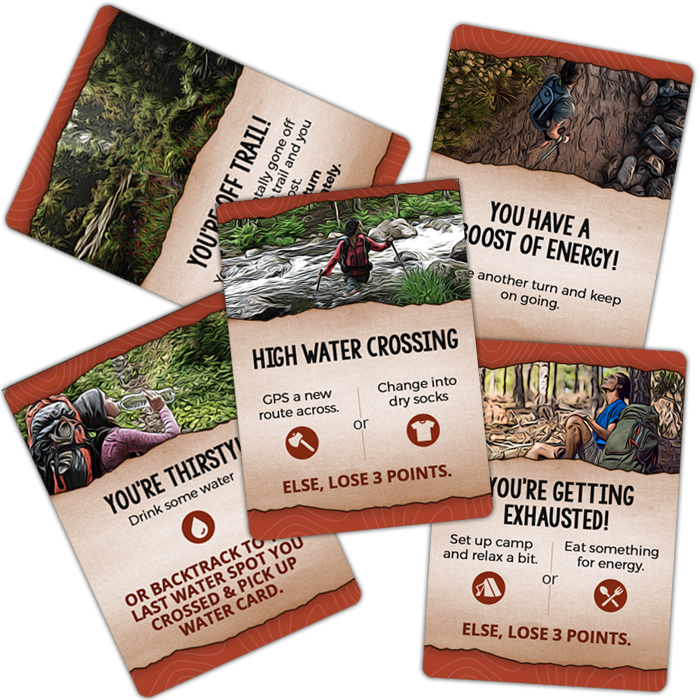 The goal of the game sounds simple, gain more experience points during your hike than your fellow hikers.  But this game isn't a walk in the park – pun intended.
You will be challenged with obstacles, injuries, high water, weather, and wildlife that you can only overcome with the proper gear load out.  If you do not maintain your gear or ensure that you have enough drinking water throughout your trek, you will find it hard to complete your adventure.
Beside the resource planning aspect, the game also relies on route and pace planning.  What makes this hiking game different from all others is that it is dynamic – in that you get to choose your own route or adventure.  You can go as quick or slow as you wish, or completely change up your hiking route all together if you need to.
Challenges along the path will sometimes force you to adapt your plans to get more gear, or pick up more water, or avoid dangerous areas of the map.  The game puts your wits up against mother nature and lady luck.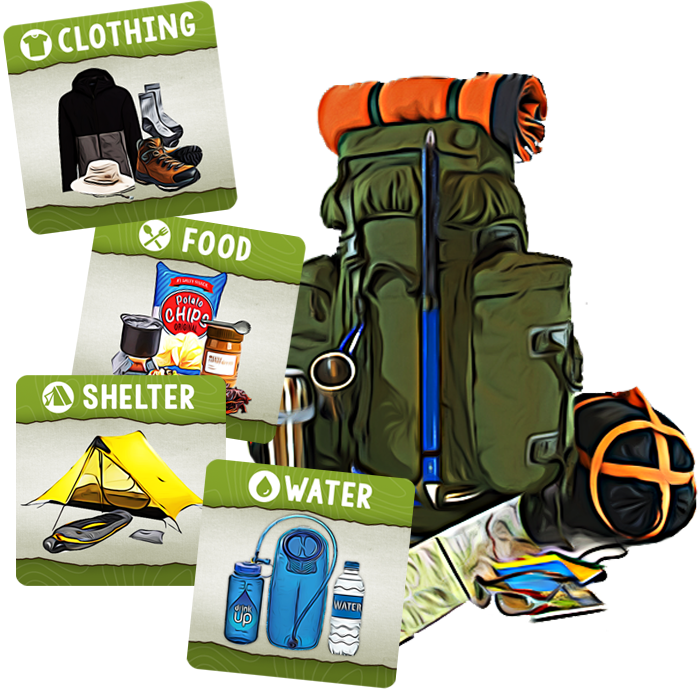 The game also includes an educational aspect – Trivia.  During your trek, you will be tested on basic hiking topics as well as specific questions about the Smoky Mountain National Park.  If you answer these questions correctly, you are rewarded, but if not you give your fellow hikers and advantage.
HikeIt! is planning to launch is fundraising campaign on Kickstarter this summer and hopes to fulfill orders before Christmas of this year.  The game has been in the works for almost a year, and has been created and designed by one person – TJ Swing – who is an avid backpacker that lives in Cincinnati, OH and loves the Smoky Mountains.
He has said that the idea for the game came from his desire to always be hiking, but can't.  So he developed a board game that gave you a similar feeling to hiking, but in the comfort of your own home.
The game will launch with 4-player support, but plans to offer an extension for an additional 2 players for those with a larger gaming circle.  They also plan to offer a separate Trivia card pack that can be used as a stand alone product when out on the real hiking trails.  It will test your knowledge of plants, trees, navigation, animal tracks and feces.
More information on the rules and how to fund it can be found at www.thehikeitgame.com.
About The Author
TJ Swing has been hiking since 2014 – in Tennessee, Kentucky, Ohio, Virginia, and West Virginia.  His favorite areas are place with mountains for the views – that is why his experience is normally inside the Appalachian Mountain range.
TJ has a background in graphic design, outdoor photography, and digital marketing – and loves to use those skill when out on multi-day backpacking trips.